Dave Fortinís Aquatic Mammals (a.k.a. Dive Partners)
This page is a collection of people that I have had the pleasure of diving with here at Kwajalein.† The collection is by no means inclusive.† Iím still learning the photography gig and these are the ones that came out good enough to show!† I am a bit behind in scanning in my slides, so if you dove with me and donít see your photo, donít be offended.† I probably just havenít gotten to it yet!
Alan Turman
<![if !vml]>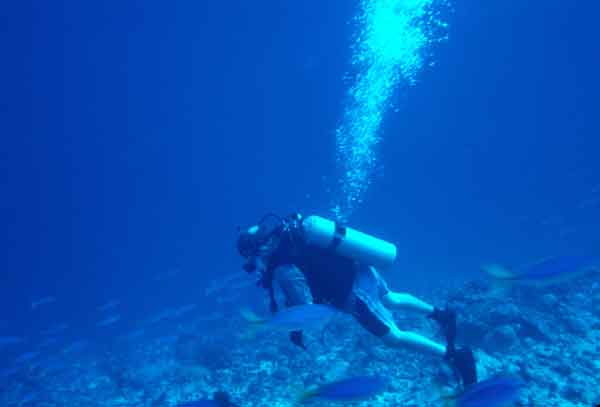 <![endif]>
Alan was out here for a while and learned to dive while at Kwajalein.† Alan, you wanted proof that you went diving, well, here it is!
Blair Barnett
<![if !vml]>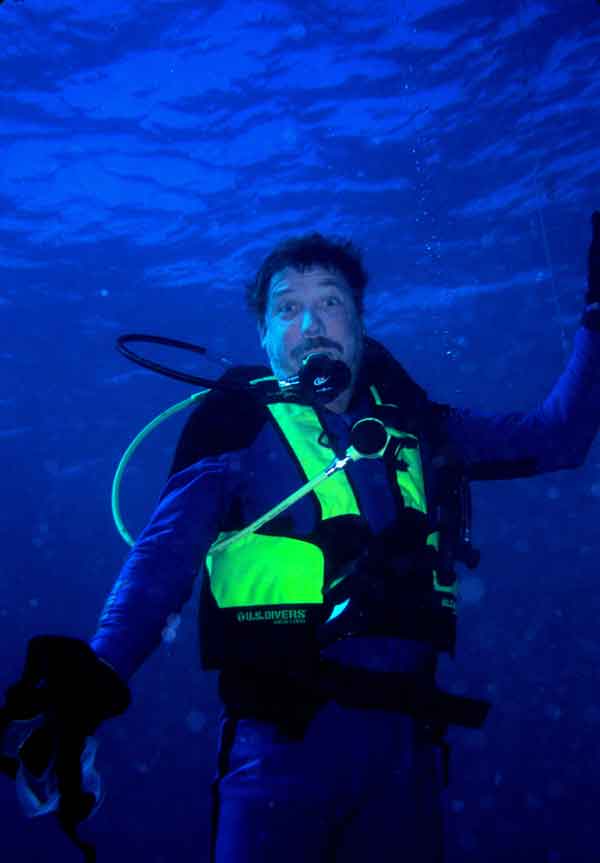 <![endif]>
Blair visits us frequently and he is always great to have along while he is here.†
Doug Curry
<![if !vml]>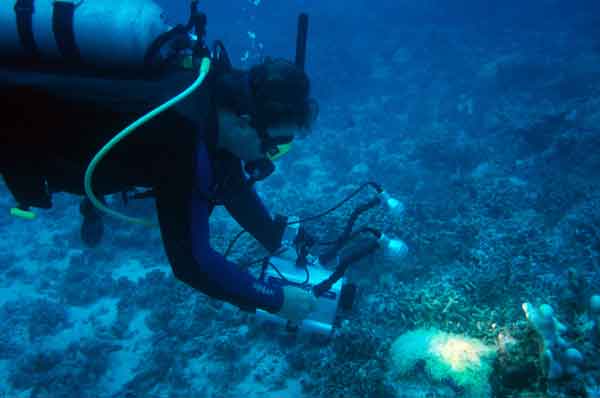 <![endif]>
Doug has been around Kwajalein for some time now.† For many years he was the person who maintained the buoys on the wrecks.† Thanks Doug!
Elane and Tessa
<![if !vml]>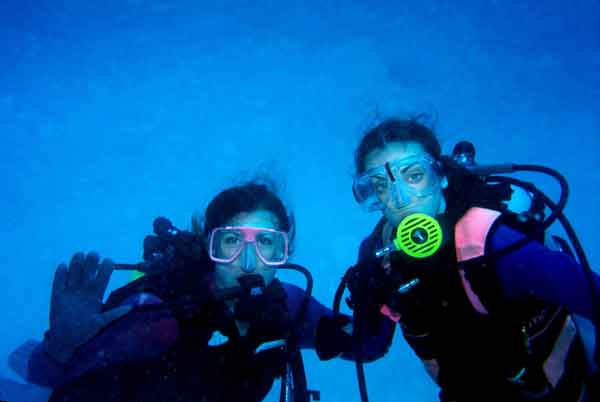 <![endif]>
Elane (left) is a frequent visitor to Kwajalein.† I am not convinced she is a mammal as it appers that she does not consume air!† If you dive with her, donít be concerned about the little air tank that she uses.† It will be more than enough!† Tessa (right) is her niece who lives here on Kwajalein.
Eric Parker
<![if !vml]>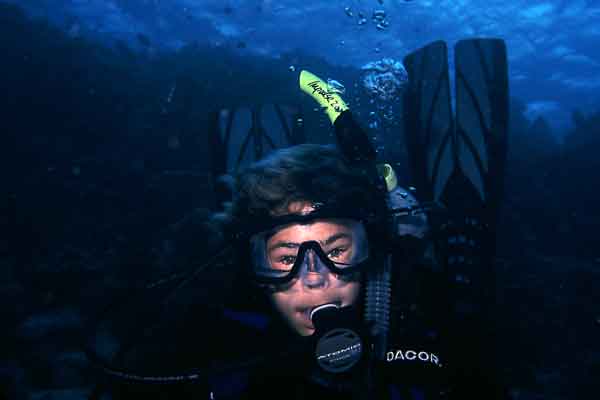 <![endif]>
I believe that Eric also learned to dive here on Kwajalein.† I believe that I have a photo of his dad on the Dai-San wreck page.
Jim Bishop
<![if !vml]>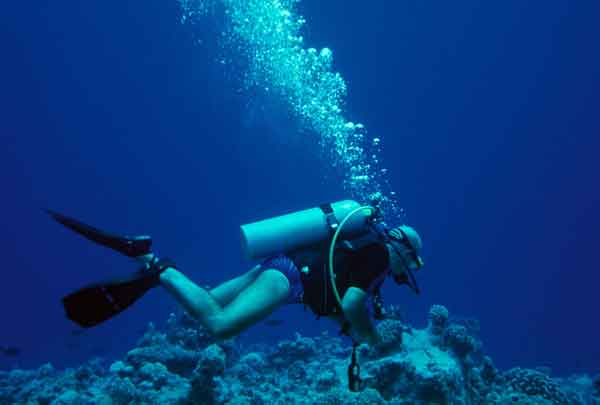 <![endif]>
I met Jim though Madelain.† The three of us dove together regularly until Madelain moved away.† Jim remains as my most regular dive partner to this day.† Thanks for introducing us Madelain!
Kent Degroff
<![if !vml]>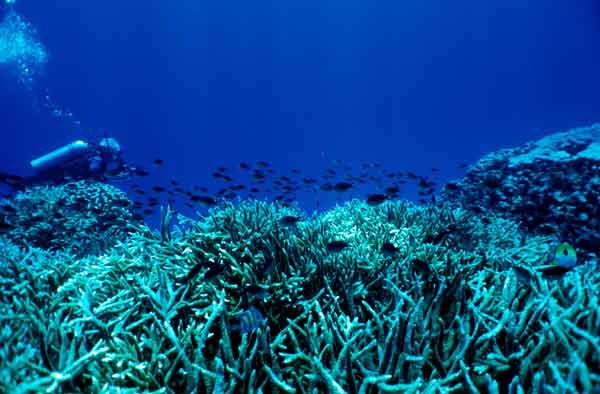 <![endif]>
I met Kent perhaps my second day or so on island, but we never dove together until several years later.† We were talking about underwater photography.† Kent is a great resource for anything dealing with photography, so it was great to learn what I could from him.† It ended up that Kent, Karen (his wife) and I became regular dive partners for a while until they moved back to the States.† Thanks for the great diving guys!
Linda Fluke
<![if !vml]>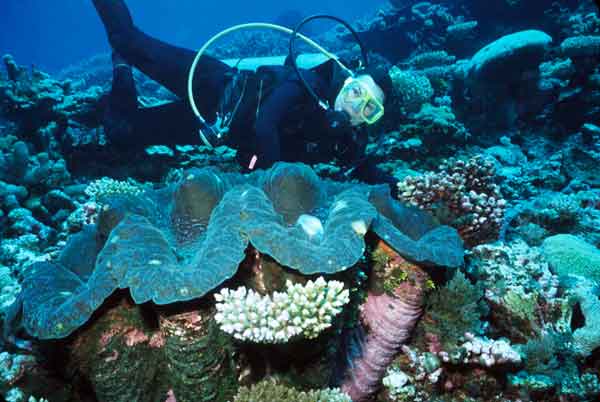 <![endif]>
Hereís a recent photo (summer 2004) of Linda up at Marita Shoals.† I think there is a little bit of an optical illusion going on, but not too much.† The clam must be roughly four feet across (I bet Scott knows exactly).†† Linda comes to us from Hawaii and never passes up a chance to dive.† She doesnít consume air either!
Lisa Shier
<![if !vml]>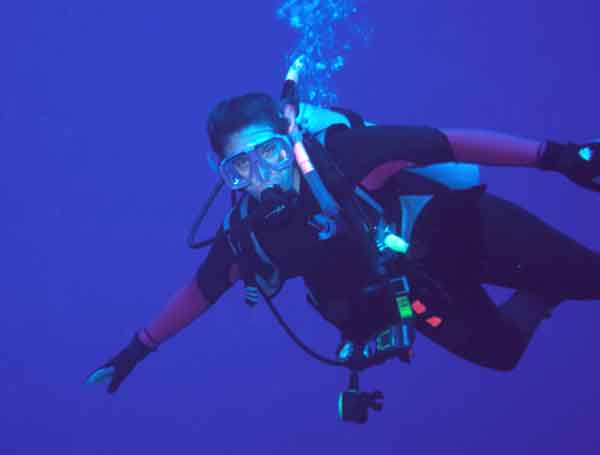 <![endif]>
Hereís a shot of Lisa during her first tour on Kwajalein.† She is now back for her second tour and is also a dive instructor.
Madelain Westerman
<![if !vml]>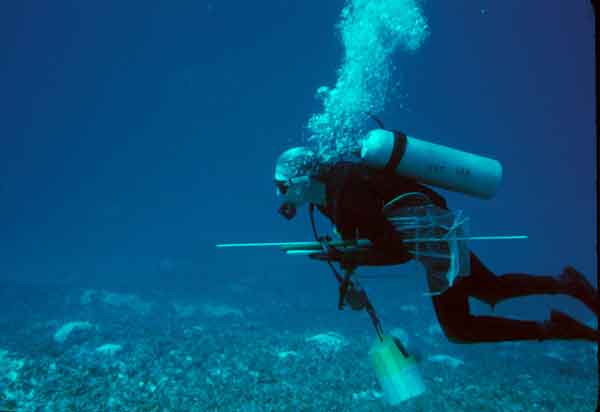 <![endif]>
While I was diving with Kent and Karen on Sundays, they dove with Madelain on Mondays.† When Kent and Karen left we were both left without dive partners, so Kent and Karen introduced us.† At the same time Jim Bishop arrived on island and we became regular dive partners.† Madelain loved to catch fish for herself and others, so we usually went out with a purpose.† As you can tell by the picture, Madelain was quite serious about catching fish!† Madelain also made a great turkey sandwich.† Somehow snacks on the boat just havenít been the same since she left!† How she could move from the tropics to Alaska Iíll never understand!†
Scott Johnson
<![if !vml]>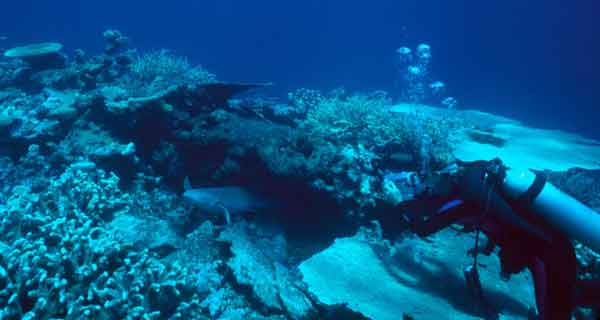 <![endif]>
Scott was one of the first few people that I met on Kwajalein.† Our sponsor took us to the post office shortly after we arrived and I was introduced to Scott who was standing in line ahead of us.† Scott is well respected in the marine life community with his specialty being nudibranchs.† Scott has produced several videos on the local marine life and even the shipwrecks.† Each video has a booklet to explain each scene.† His videos are perhaps the most valuable references in identifying critters here at Kwajalein.† Here we are at ďShark CityĒ which is a bit of a misnomer as far as I can tell.† Apparently this nurse shark is a regular and Scott knew roughly where he would be.† I didnít see another shark the whole dive!† This was the same day that I took the photo of Linda and the Giant clam above.† Thanks Scott for a couple great dives!
†
This page has been accessed: 10 times.